Before taking the path of introspection and spiritual quest, I decided to realize my dreams and travel, to observe different horizons.
Enriched with 15 years of world travels that have taken me on my spiritual path and my philosophy of life.
Vipassana meditation, Buddhist teachings, and cultural and human encounters while traveling were excellent education throughout experience.
Life-changing encounters. One of them, in Australia, led me to experience the benefits of a spiritual retreat. It was also the discovery of different therapies, touching on self-knowledge, which led me to observe my inner self: an experience that definitely changed my life.
"We all seek what makes us vibrate, seeking happiness by our own paths, family, career, social position …"
I understood and felt that inner peace and a disciplined mind cultivate happiness in my opinion.
As a therapist I embody my practice and place great importance on my personal development and knowledge. This is to establish a relationship of trust which is the key to support success.
The exchanges with the customers develop my evolution, they make me grow and open new therapeutic perspectives. Mutual enrichment to serve all.
Ayurveda was on my way to India, of course. The way I enrich my practice, and continue to advance on my path of wisdom, underscores the importance of giving me time and continuing to cultivate myself.
I studied Ayurveda and Panchakarma (purifications) at the Arsha Yoga Vidya Peetam Trust and Pharmaceutical Clinic in Coimbatore, India (180h)
Then a 150h training in anatomy, physiology, pathology in Geneva thus obtaining an ASCA recognition complementary health insurance, a Reiki Level 1 & 2 approach (32h), Plantar Reflexology (16h), Iridology (16h), and Spiritual Healing from the Philippines (16h)
The practices offered at the wellness center are massages with medicinal oils designed and created individually.
I can consult and develop a "Dinacharia" to implement, and individually adapted food consumption methods.
The experience acquired in Europe makes it possible to solve the "burnouts" with gentle initiations and adapted to each.
The "aaanandha" approach is conscious and realistic in Europe considering our modern lifestyle.
Simple exercises, breathing, meditative, self-massages are accessible to all.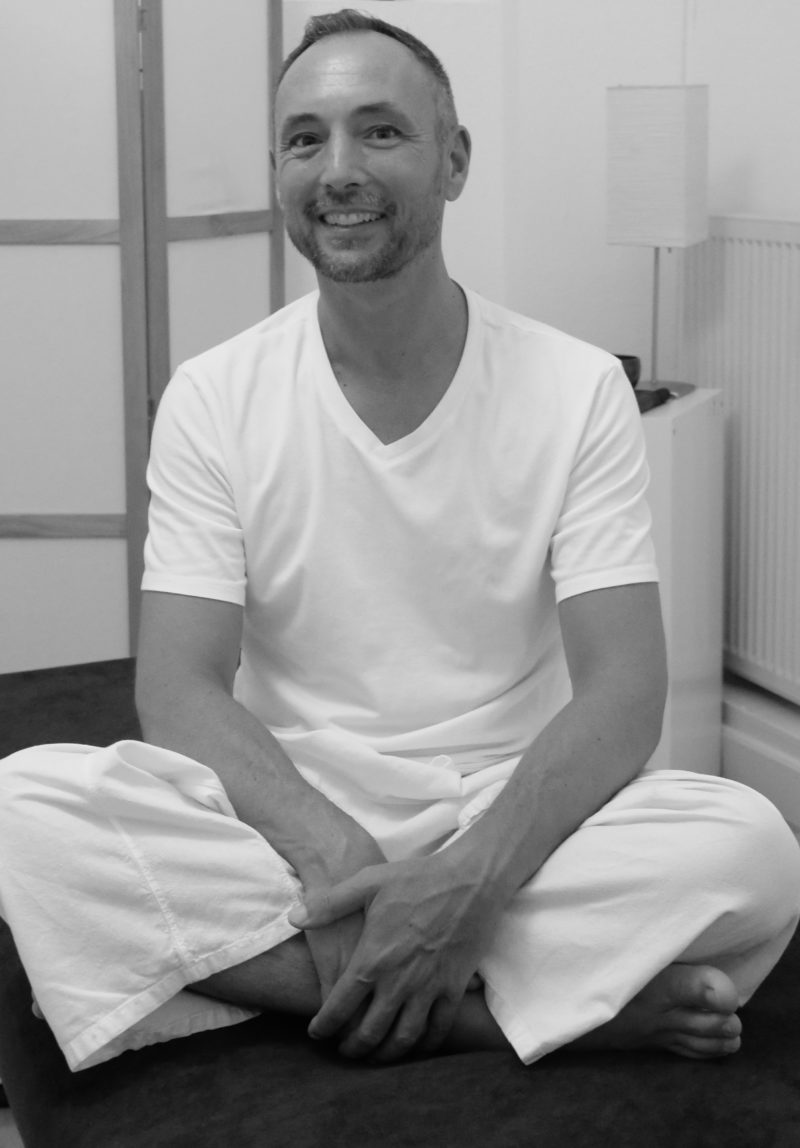 Ayurvedic Therapist
Panchakarma practitionner
Prana pratcitionner
First day at the clinic, Dr P.N. Hari asked me why did I want to study Ayurveda…? Then I said that I was skeptical in such a science, and the only way to be objective about it was to study.

Dr Hari was very surprised with this challenging answer, and smiled at me with confidence.

I started to study and change my "western" knowledge gradually, to go deeper in this discipline and understanding.
"Prasana Atma, Indriya, Mana"
The pleasure of the mind, the senses and the soul.